Autumn's been a busy season for the Fantasy Orchestra. First there was our set at the Priston Festival near Bath, then for Halloween we took over the Kuumba Centre in St Paul's, Bristol for a night of macabre revels.
The mostly new repertoire included songs by Dr John and the Specials, and Jeffrey Lewis' If You Shoot the Head You Kill the Ghoul, which is fast becoming an orchestra favourite.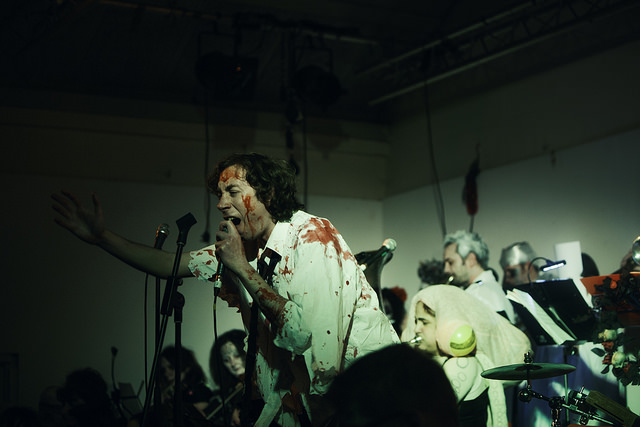 Lots more ghastly photos on our Flickr pages.
Coming up on 5 December at the Trinity Centre: our second Bowie Night!
Ghost Town