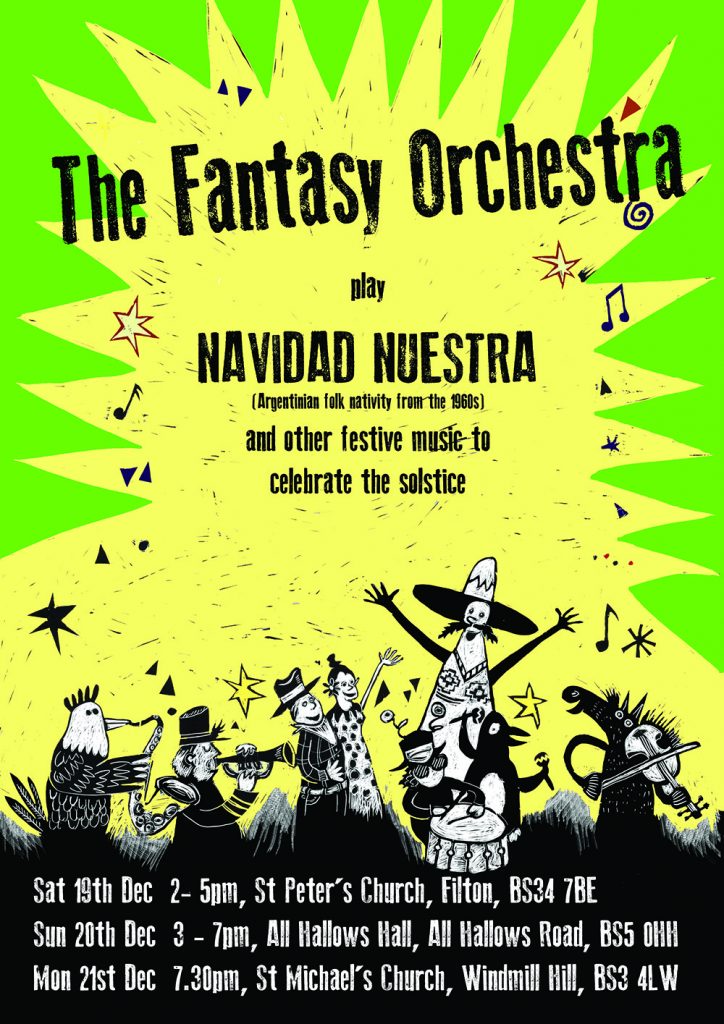 Fresh from our Bowie extravaganza (of which more soon), we're playing three dates in Bristol over the festive period, reprising the Navidad Nuestra suite from last year plus sundry FO faves.
Sat 19 December: St Peter's Church, Filton, 2-4pm
Sun 20 December: All Hallows Hall, Easton, 3-5pm
Mon 21 December: St Michael's Church, Windmill Hill, 7:30-10pm
Poster designed by Melanie Wickham (baritone sax).
Tickets: please email thefantasyorchestra@gmail.com.