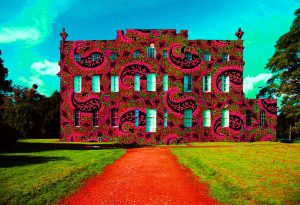 To mark the 50th anniversary of the Summer of Love, we premiered a new set of arrangements of tunes from '67, including music by the Velvet Underground, Buffalo Springfield, the Doors and The Association.
With the help of several friends from our Paris chapter, we took over Kings Weston House on 17 June for our big summer event, featuring oil projectors, floral outfits and several different mini-ensembles.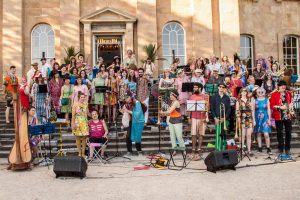 Besides our main outdoor set, there were plenty of mellow happenings within. It all came to a storming climax around midnight from prog rock maestros Asteroid Deluxe.